Title I Family Engagement
NEWSLETTER Oakland Beach - Lippitt - Norwood - Hoxsie - Scott
March 2023

What's happening in March?
It's March Madness! Your Title I Team is busy hosting Math Nights, Parenting Partners, Coffee Hours, Healthy Habits, Parent Advisory & Leadership, all while planning for a jam-packed Spring with more fun family events as well as ELA & Reading nights! We also have some extremely exciting news...We're hiring! Below are March events, details on our job postings can be found in the "What's Happening in Our Schools" section.
Parenting Partners begins Thursday, March 16th, and will take place on Thursday evenings from 6:30 - 8 PM at Oakland Beach school. We just recently hosted a reunion for past participants and it was so wonderful to catch up with everyone. It's amazing the new relationships that are formed when we come together and focus on what's important to us all, our children. Each week has a focus area,
Week 1: Positive Parenting - Introductions, parenting strengths, team building.
Week 2: Creating Confident Kids - Building self-confidence & self-esteem in our children
Week 3: Communication That Works - Positive, clear, effective communication
Week 4: Creating Structure for Achievement - Tools to prevent power struggles
Week 5: Discipline, Practice for Success - Natural & logical consequences, successful discipline
Week 6: What Children and Teens Need to Succeed & a graduation celebration!
Register for the Parenting Partners program here.
Math Nights! Family Math Night is a time to enjoy fun math-themed activities together. Simply click on your school to RSVP for the event. Please RSVP no later than 3 days prior to the event to allow us time to prepare important take-home materials. Registration is not mandatory to attend, however, encouraged.
Parent Advisory & Leadership Meeting March 22nd at 6 PM in the Training Center classroom located on the ground floor of the Gorton Administration Building on Draper Ave. Please join Dr. Siesel, Director of Federal Grants and Programs, and Mrs. Kadek, Family Engagement Facilitator, for an important annual discussion regarding Title I, your child's school, school improvement ideas, and next year's budget. We will also be discussing the new Family Engagement positions available. This is your opportunity to be an equal partner in the conversation and planning process regarding your child's school community and achievement.
Title I Food Pantry - Open Shopping Thursday, March 30th from 5-6:00 PM Bring your own bags and come pick up some milk, eggs, and other pantry staples. This pantry is open to all families with a student attending one of the five Title I schools.
Healthy Habits For Families Friday afternoons throughout the month of March, we are hosting the Rhode Island Community Food Bank's Healthy Habits team! They will be providing families with cooking demonstrations and food tastings as well as nutrition, budgeting, and health & wellness resources. At the moment, this program is full. The Warwick Library is hosting the Healthy Habits team on the evening of Tuesday, March 7th, and space may still be available for that program, you may register here. Always reach out directly to Mrs. Kadek to inquire about any event or to be considered for a waitlist.
Save The Dates! Kindergarten Orientations
LIPPITT Wednesday, May 3rd, 9:30 am
SCOTT Friday, May 12th, 10:00 am
OAKLAND BEACH Wednesday, May 17th, 9:00 am
NORWOOD Wednesday, May 17th, 10:15 am
HOXSIE Thursday, May 18th, 9:00 am
What's Happening in our Schools?
HUGE NEWS!!! Oakland Beach is Hiring! See below for details
Job Posting for Engagement Facilitator
Job postings for two similar positions at Norwood will be shared as soon as they are available.
Important District Announcements
Please take a moment to read through the Superintendent and Director's Winter Newsletter,
www.warwickschools.org/article/975548
Please join us on May 16th at the Warwick Public Library for a Mental Health & Wellness Fair.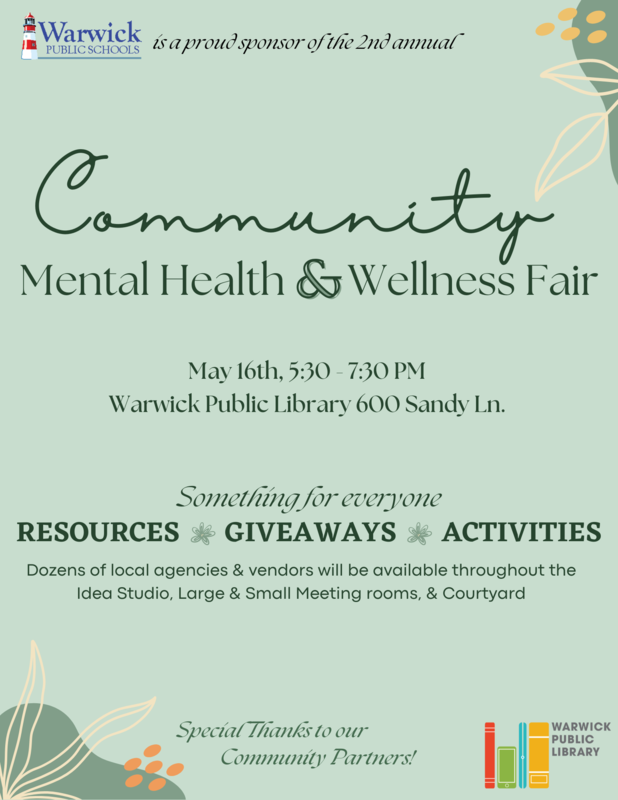 Storytime Spotlight!
The Doctor With an Eye For Eyes, The Story of Dr. Patricia Bath
"As a girl coming of age during the Civil Rights Movement, Patricia Bath made it her mission to become a doctor. When obstacles like racism, poverty, and sexism threatened this goal, she persevered--brightening the world with a game-changing treatment for blindness!"
Watch a read-aloud on YouTube here
OR
Borrow the book from your school's Family Center
Please don't hesitate to reach out if you have any questions or are having trouble reading or translating this newsletter.
Best regards,
Cameron Kadek (she/her)
Family Engagement Facilitator
Oakland Beach-Norwood-Lippitt-Hoxsie-Scott
Cell: 401-291-8288 (text preferred)
Title I Family Programs Website
⬇ Stay Connected ⬇
Facebook / Instagram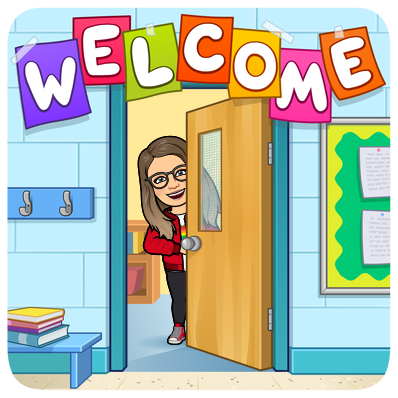 Family engagement is a full, equal, and equitable partnership among families, educators, and community partners to support children's learning and development.