Title I Family Engagement
NEWSLETTER Oakland Beach - Lippitt - Norwood - Hoxsie - Scott
April 2023
What's happening in April?
Advocacy April! April is Autism Acceptance Month as well as Child Abuse Prevention Month. Title I is hosting a Community Conversation regarding child safety on Tuesday, April 25th from 6-7:15 PM at the Warwick Public Library. Topics include internet safety, positive communication: fostering a relationship of open communication, protecting our children from predators, and more! The more we know, the better we can protect our children. Registration is required ahead of time to prepare materials, please fill out the brief RSVP form here.
Color Runs & Spirit Sprints, Family Dances & Field Days will be here before you know it! Spring fundraisers and fun family events are in full swing, reach out to your school's PTO/A today to find out how you can help with one or more of these upcoming events! Need a BCI to be able to volunteer? No problem, head right on over to the Warwick Police station located in Apponaug and they will have one for you in just a few minutes!
Too Inspired to be Tired, community walk and family fun at Confreda Sports Complex off Bend Street.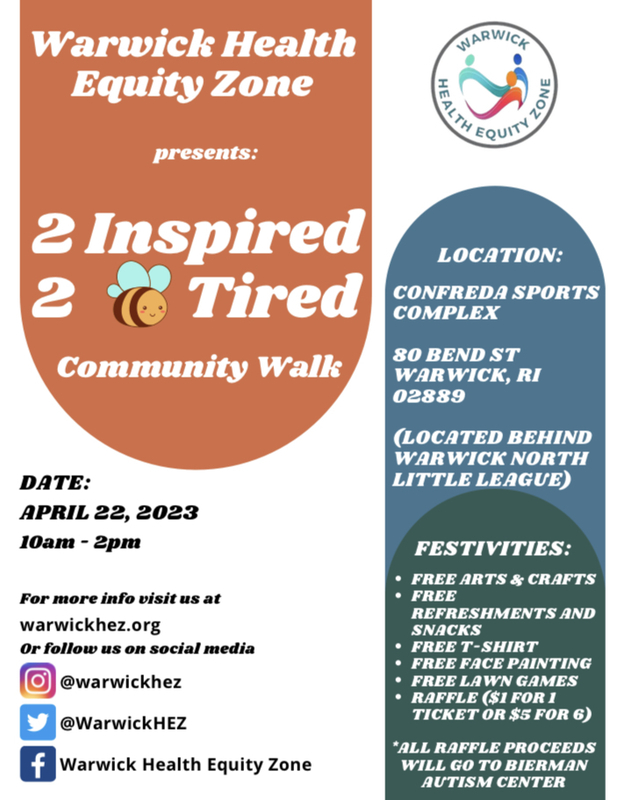 Come on out, and enjoy the day with our Warwick Health Equity Zone!
Home Safety
As you may or may not be aware, many of our schools are hosting School Safety Forums for parents in Warwick. These forums focus on safety drills and protocols within our schools. With safety at the forefront of recent discussions, I wanted to provide some information and resources from the American Red Cross of Rhode Island to ensure that we are also aware of our safety measures at home. After all, we all want to "Be Red Cross Ready", especially within our home with our loved ones where we spend most of our time.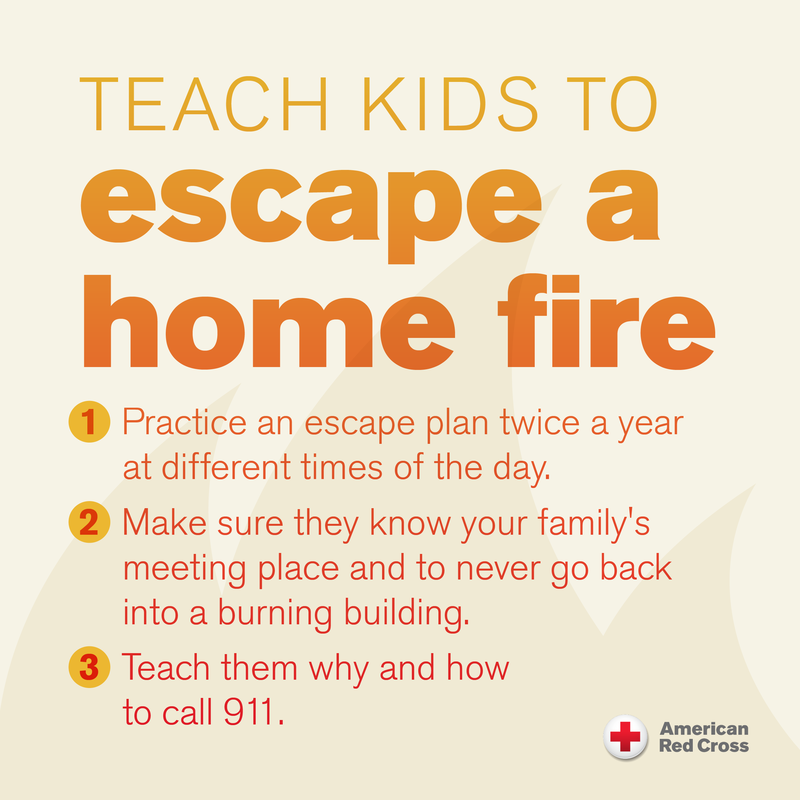 Did you know? Home fires claim seven lives every day, but having working smoke alarms can cut the risk of death by half. Thankfully, the American Red Cross has a home fire campaign they call "Sound The Alarm", as a part of this initiative they provide a FREE fire safety home visit! During your home visit, you will receive:
Installed smoke alarms if no working smoke alarms are present in your home

Guidance in the development of a Family Disaster Plan

Valuable emergency preparedness tips and information

All demonstration and installation services will be performed by Red Cross-trained volunteers and/or licensed/insured professionals.
To request a free fire safety home visit, click here.
To learn more about fire safety and American Red Cross campaigns, visit www.redcross.org/local/rhode-island/about-us/our-work/home-fire-campaign.html
Crafting activities, The Magic of Tommy James, PBS Kids Education Cyberchase Workshop Grades K-3, Fuzzy Animal Educational Show, and more!
Fairy Gardens at the Roger Williams Botanical Gardens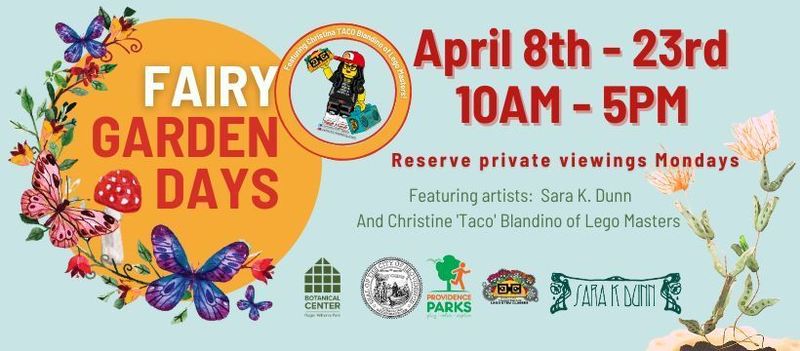 "The Roger Williams Park Botanical Center comes alive with imagination and wonderment as whimsical fairy houses don the greenhouses." If you have never visited the Botanical Center during April vacation week, I highly recommend it. The Botanical Center is a beautiful place to explore any day. Still, during the Fairy Garden Days, the greenhouses and surrounding gardens are filled with magic that will spark curiosity and creativity at any age! This year the event is featuring two incredible women artists from Rhode Island: Lego Master Christine 'Taco' Blandino and Sara K. Dunn. Both will share some fantastic art during FGD including their very own spin on the magical world of Fairies! Tickets & more information here, https://www.providenceri.gov/b...
Looking ahead to May
Spring Festival at Rocky Point May 6th from 10-3:30 PM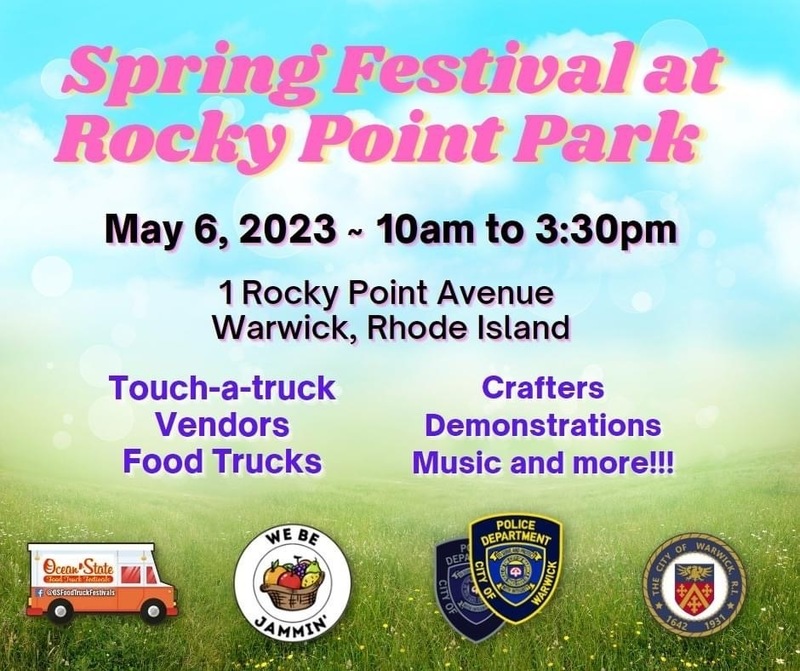 Mental Health & Wellness Fair at the Warwick Public Library May 16th from 5:30 - 7:30 PM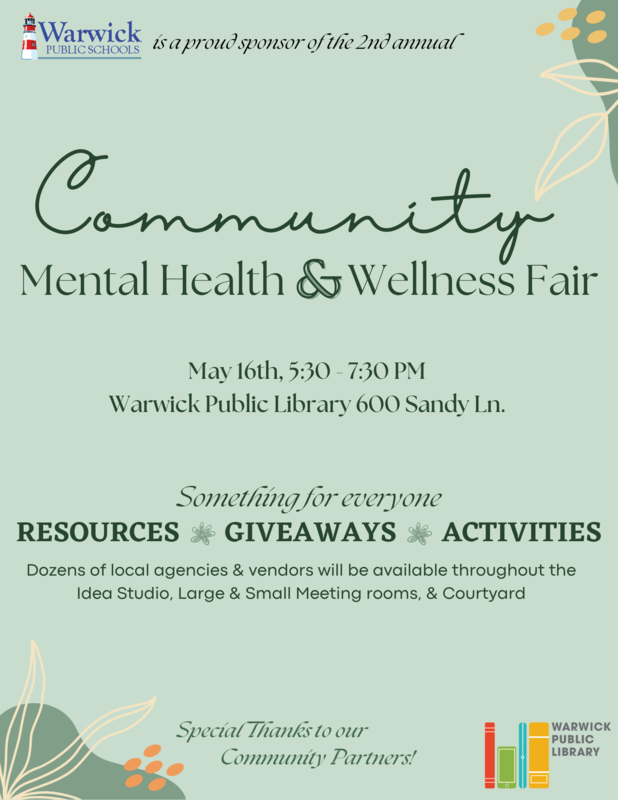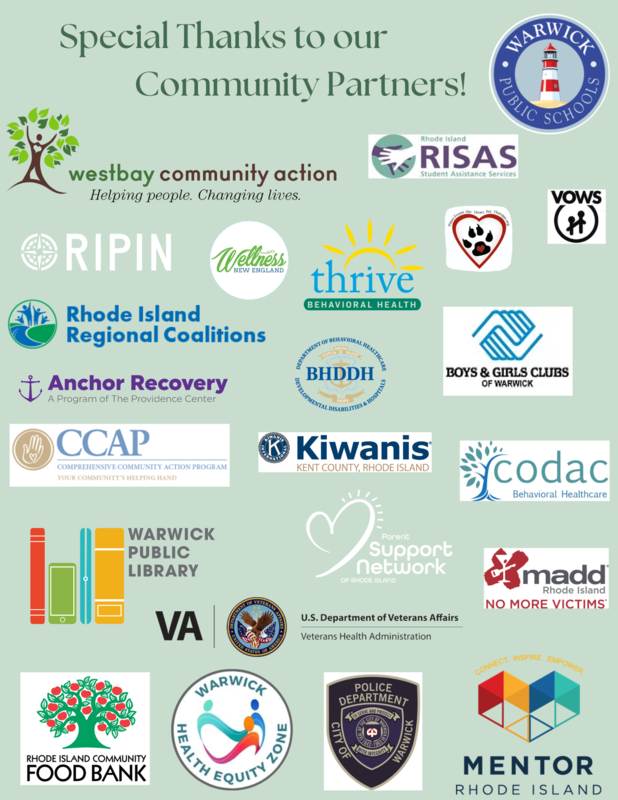 Kindergarten Orientations
LIPPITT Wednesday, May 3rd, 9:30 am
SCOTT Friday, May 19th, 10:00 am
OAKLAND BEACH Wednesday, May 17th, 9:00 am
NORWOOD Wednesday, May 17th, 10:15 am
HOXSIE Thursday, May 18th, 9:00 am
What's Happening in Our Schools?
We are very excited to share the news that Warwick has received 2 extended-day community partnership program grants through RIDE.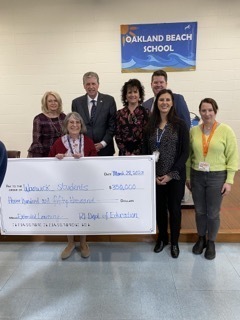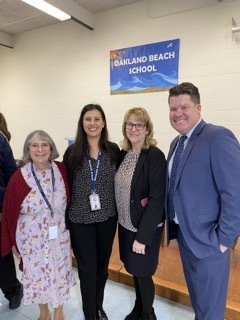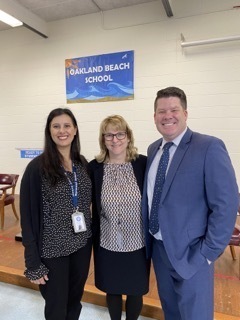 The X-Stream Learning Center program– Xing out learning gaps and providing eXplicit instruction in Science, Technology, Reading, Engineering, Arts, & Math, is designed to support Oakland Beach Elementary School students in three key areas:
Support strong foundations in elementary school learning targeting Multilingual Learners (MLL) in grades K-5

Address learning loss in core academics through explicit, project-based applied learning in reading and STEAM-related enrichment activities inclusive of MLL students

Support positive and healthy social/emotional development inclusive of MLL students
The X-STREAM Learning Center program will support the school's curriculum. Students will be provided with academic support during the first 60 minutes of the project-based learning classes. Once they go to the Boys & Girls Club they will have homework help as well as Comprehensive Youth Development programs designed by the Boys & Girls Clubs of America to help students achieve positive outcomes in three priority areas: Academic Success, Good Character, and Citizenship, and Healthy Lifestyles for an hour.
The Norwood TLC (Theater, Learning, Caring) Academy is designed to support Norwood Elementary School students in three key areas:
Support strong foundations in elementary school learning in grades K-5.
Address learning loss in core academics through explicit, project-based applied learning in reading and STEM (science, technology, engineering, arts, and math) related enrichment activities through the theater arts.
Support positive and healthy social/emotional development
The Norwood TLC Academy will support the school's curriculum. Students will be provided with academic support for 90 minutes in project-based learning classes and a variety of theater-based programs by visiting artists from the Gamm Theater throughout the school year. All academic offerings provide opportunities for students to learn and apply knowledge of common core standards through project-based activities. The Academy will run four days a week from 3:15 - 4:45 p.m. starting in September 2023. Norwood staff will offer project-based classes in a variety of areas such as coding, robotics, inventions, and gardening. The Gamm will have 2 artists who will offer classes in such areas as play production, improvisation, acting the song, movement, and clowning. They will work with grade-level clusters of students. Their program specifically addresses the need for deeper literacy learning. The program will engage students in reading, writing, community building, and performance.
Storytime Spotlight!
The Doctor With an Eye For Eyes, The Story of Dr. Patricia Bath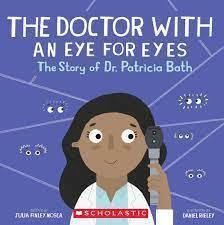 "As a girl coming of age during the Civil Rights Movement, Patricia Bath made it her mission to become a doctor. When obstacles like racism, poverty, and sexism threatened this goal, she persevered--brightening the world with a game-changing treatment for blindness!"--Inside book jacket.
Watch a read-aloud on YouTube here OR borrow the book from your school's Family Center.
Please don't hesitate to reach out if you have any questions or are having trouble reading or translating this newsletter.
Best regards,
Cameron Kadek (she/her)
Family Engagement Facilitator
Oakland Beach-Norwood-Lippitt-Hoxsie-Scott
Cell: 401-291-8288 (text preferred)
More about Title I - Title I Family Programs Website
Stay Connected - Facebook / Instagram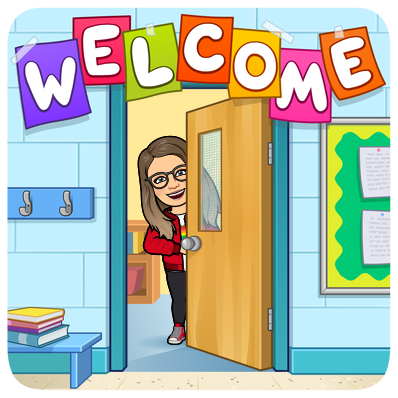 Family engagement is a full, equal, and equitable partnership among families, educators, and community partners to support children's learning and development.