Title I Family Engagement Newsletter
Oakland Beach - Lippitt - Norwood - Hoxsie - Scott
June 2023
What's happening in June?
Field days, graduations, end-of-the-year family dances, picnics, and events! June is always a hectic and exciting time! We have our last two Literacy Nights this month, and our last food pantry Open Shopping Hour for this school year will be taking place on June 1st from 6 - 7 PM.
Please watch our social media and school websites for updates regarding summer learning requirements, suggested school supply lists, community events happening throughout the summer, and much more!
What's Happening in Our Schools?
We had a wonderful round of coffee hours in May, some new faces, great feedback, innovative ideas, and as always, wonderful conversation. One of the ideas that came about was more ideas for local field trips for our students as bussing becomes more of a challenge due to pricing and time limits. Please click here and use this form to share your ideas for field trip locations. We look forward to continuing regular casual monthly discussions next year!
We are sharing all sorts of end-of-the-year fun on our Instagram and Facebook accounts, give us a Follow if you haven't already! Keep an eye on the Warwick Public Schools website for job opportunities this summer and next year!
Important District Announcements
Thank you to all who attended the Mental Health & Wellness Fair at the Warwick Public Library! We look forward to making this annual event special each year.
What's Happening in The Community?
Library Events - https://www.warwicklibrary.org...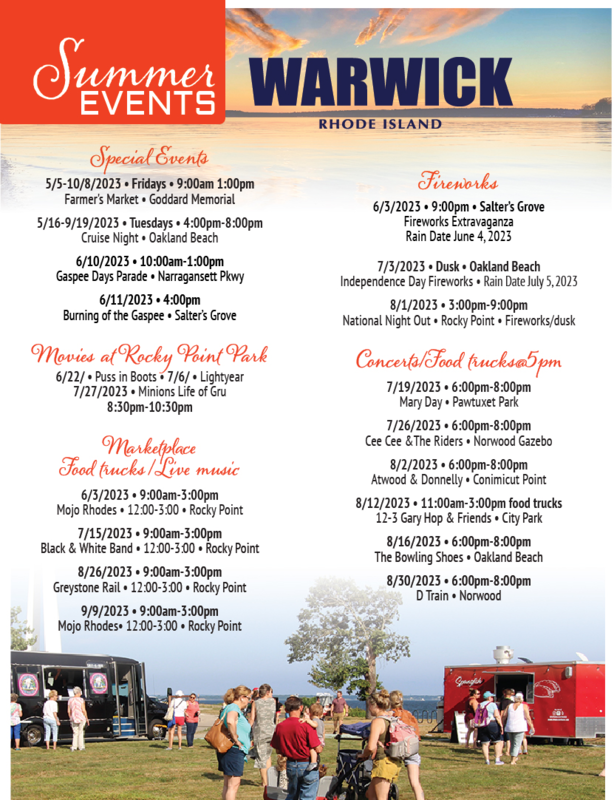 Cruise Nights are back on at Oakland Beach, hosted by the Greater Warwick Lions Club! Every Tuesday afternoon until September 19th, from 4-8 PM, at the Oakland Beach Gazebo and Pavilion. Come on down and say hi! Admission is free for spectators. DJ Johnny Nardo will be playing Classic Hits, there are many classic cars to see and admire, and you have the chance to win money while supporting our work by entering the 50/50 raffle.
Fun Fact: Did you know that volunteers from the Greater Warwick Lions Club perform annual vision screenings on every single student in Warwick, K-12, public and private?
Any questions, please contact Lion Bombshell Betty Poli at bombshellbetty@yahoo.com. You can also find more information, including weekly updates on our Facebook page at https://www.facebook.com/obcruznight
Community Service Opportunities
Rhode Island Community Food Bank
Storytime Spotlight!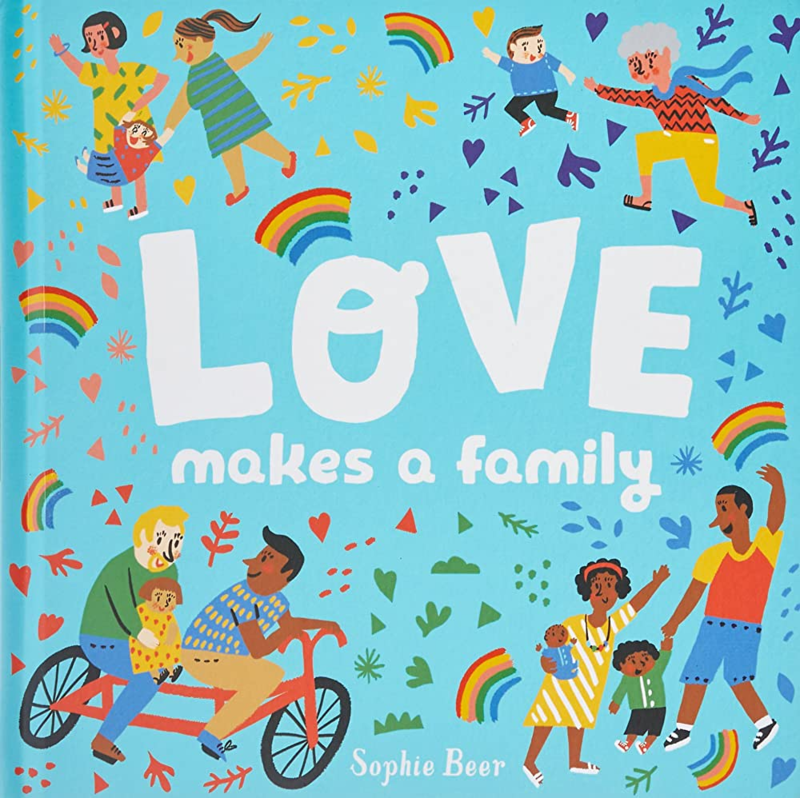 Love Makes a Family - "This fun, inclusive board book celebrates the one thing that makes every family a family . . . and that's LOVE. Love is baking a special cake. Love is lending a helping hand. Love is reading one more book. In this exuberant board book, many different families are shown in happy activity, from an early-morning wake-up to a kiss before bed."
Please don't hesitate to reach out if you have any questions or are having trouble reading or translating this newsletter.
I will be checking my email and cell phone periodically throughout the summer break, please feel free to reach out to me directly with any questions, comments, or thoughts, even just to send an update on how your family is enjoying the summer break!

Best regards,
Cameron Kadek (she/her)
Family Engagement Facilitator
Oakland Beach-Norwood-Lippitt-Hoxsie-Scott
Cell: 401-291-8288 (text preferred)