Family Engagement Newsletter
Oakland Beach - Lippitt - Norwood - Hoxsie - Scott
October, 2023
What's happening in October?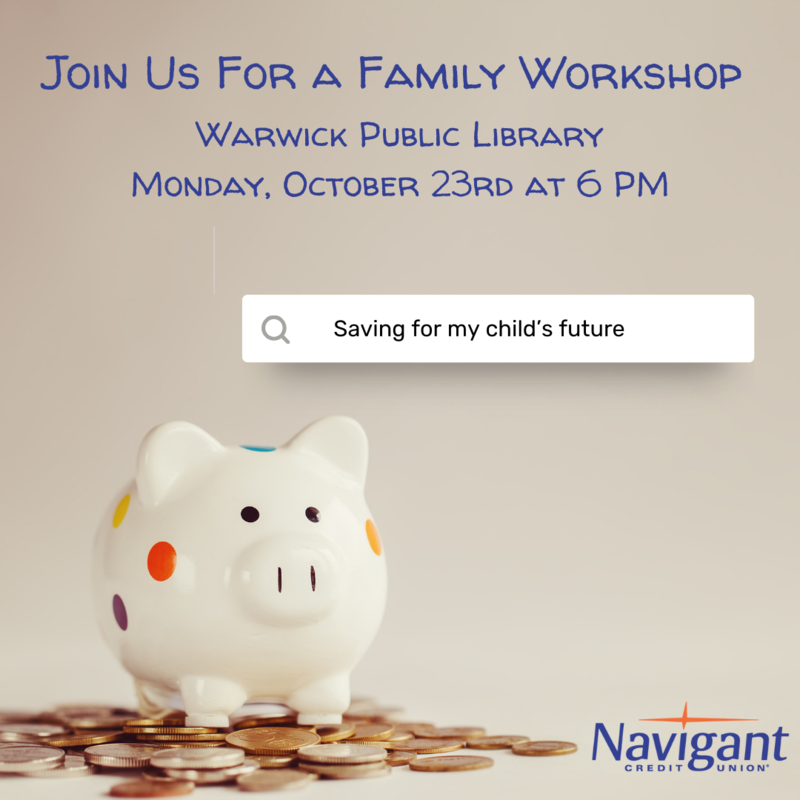 Join Navigant Credit Union for a fun family workshop focused on money management skills, smart spending habits, and more! This child-friendly family workshop will take place at the Warwick Public Library at 6 PM on Monday, October 23rd. Please register for this event before 10/19 here.
Let's welcome our new Family Engagement Facilitators & Afterschool Programming Coordinators!
Elizabeth Gouveia (She/Her), Learning Coordinator, Oakland Beach Elementary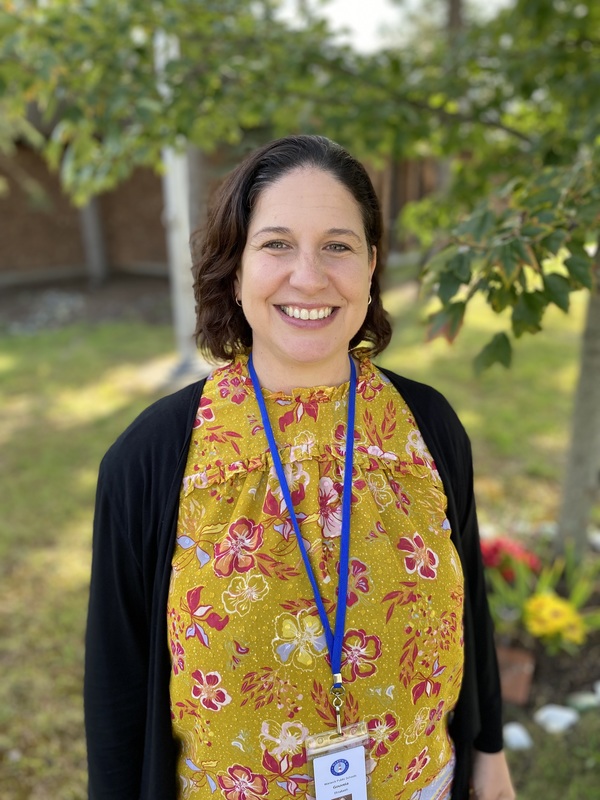 Mrs. Gouveia is excited to plan afternoon adventures that spark creativity and curiosity for Oakland Beach students! She has been working as an Educator in public, private, and non-profit settings for the past 18+ years. Licensed through RIDE, Liz has taught in Central Falls, RI., and the Boston Public School District. Her most recent role was in support of children in Foster Care through the United Way of Greater New Bedford, Community Connections Coalition. Before this, she was the Director of a Community Engagement program at Friends Academy, an independent school, serving children in grades PreK-8th on the South Coast of Mass. Liz holds a Master of Education degree in Arts and Learning, as well as a Bachelor of Science in Sociology, Minor in Theater. She loves music, art history and has traveled throughout 5 continents of the world! She enjoys plant-based vegetarian cooking and exploring nature with her husband Oscar and their 3 daughters; Nina, Vera, and Gabriela. The Gouveias have 2 goats, 11 chickens, and a zany pup named Bruno.
Emma Lemire (she/they), Learning Coordinator, Norwood Elementary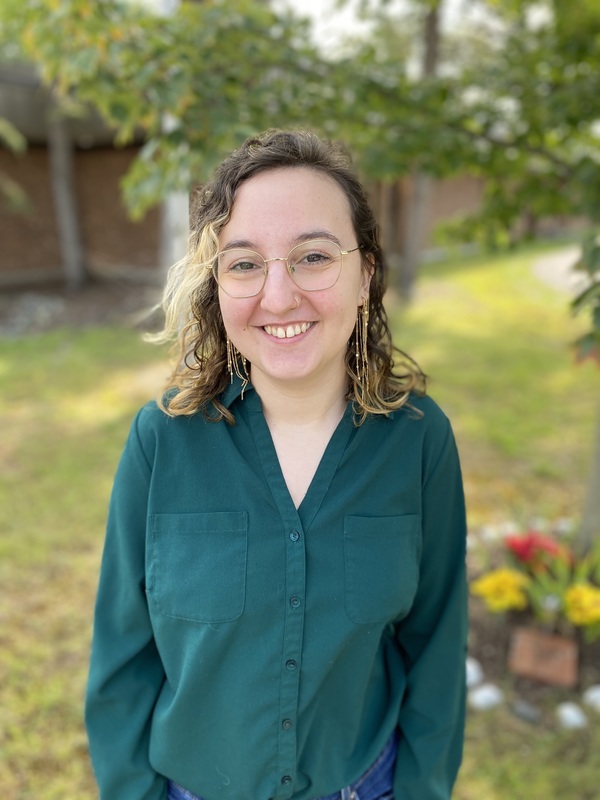 Emma is thrilled to be back in Rhode Island after spending the past few years out in California. She has a cat named Sir Basil who loves belly rubs and waking her up at 3 AM. They are a big nerd who loves DnD and going to Renaissance Fairs. She is also skilled in making bad puns, dad jokes, and winning board games. As someone who did many after-school programs herself, she is very excited to come up with new programs for your children to enjoy!
Bernadette Cafarelli, Family Engagement Facilitator, Norwood Elementary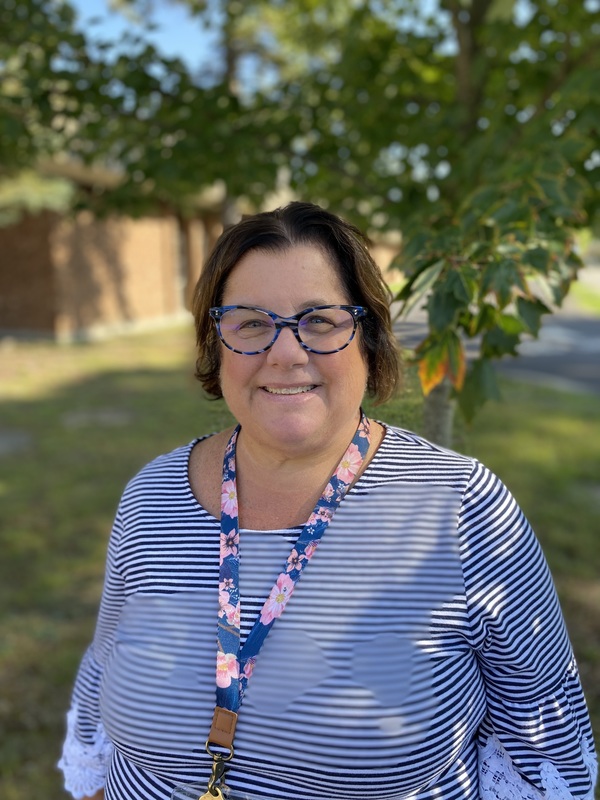 Ms. Bernie is currently a building substitute at Norwood and enjoys working with all the students as she supports every teacher in the building. Bernadette has been a valuable asset to the Norwood School community for several years now and is excited to take on this new role as Family Engagement Facilitator and extend her support to parents and families.
Cassidy Kamer, Family Engagement Facilitator, Hoxsie Elementary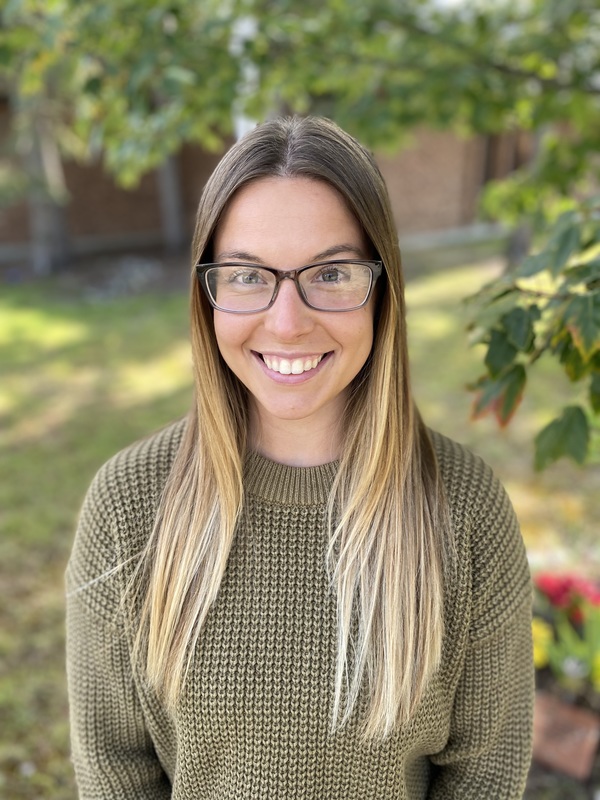 Ms. Cassidy is eager as she begins her new role as the Parent & Family Facilitator at Hoxsie School. She has spent her career working with children and families in various ways. Currently, she continues to do so as a TA at WELC located here in Warwick. Over the last few years, she has been very active in her children's school community and is currently the president of the PTO at Sherman. This volunteering sparked her passion for bringing communities together and she looks forward to applying all that she has learned into this position as well. Ms. Cassidy has 1 Kindergarten child at Sherman, 1 stepson at Vets Middle School, and 1 stepson at Pilgrim High School. They are an active family with a devotion to all things basketball.
Mary Sullivan, Family Engagement Facilitator, Scott Elementary
Mrs. Sullivan is excited to start as the Family Engagement Facilitator at Scott School. She has two children, Sarah age 12 attends Winman Middle School, and James age 6 attends Scott Elementary. In her free time, she enjoys going to the beach and fishing with her family as well as taking James to wrestling and Sarah to swim practices. She has been working as a hairdresser for 19 years and does many of her friend's and family's hair. "I hope I can help as many people as possible. As part of our team, I plan on helping families engage in their children's education and relationship with our community. I am a happy and approachable person and am honored to help our school and community in any way I can."
What's Happening in Our Schools?
Coffee Hours are back! Oakland Beach had a successful first coffee hour with lots of great conversations between parents, teachers, and administrators. We look forward to hosting another one soon!
Hoxsie and Lippitt are hosting "Coffee With a Cop" on National Coffee With a Cop day, Wednesday, October 4th.
Please sign up for Hoxsie's Coffee With a Cop event here and reach out to Ms. Cassidy if you have any questions, cassidy.kamer@warwickschools.org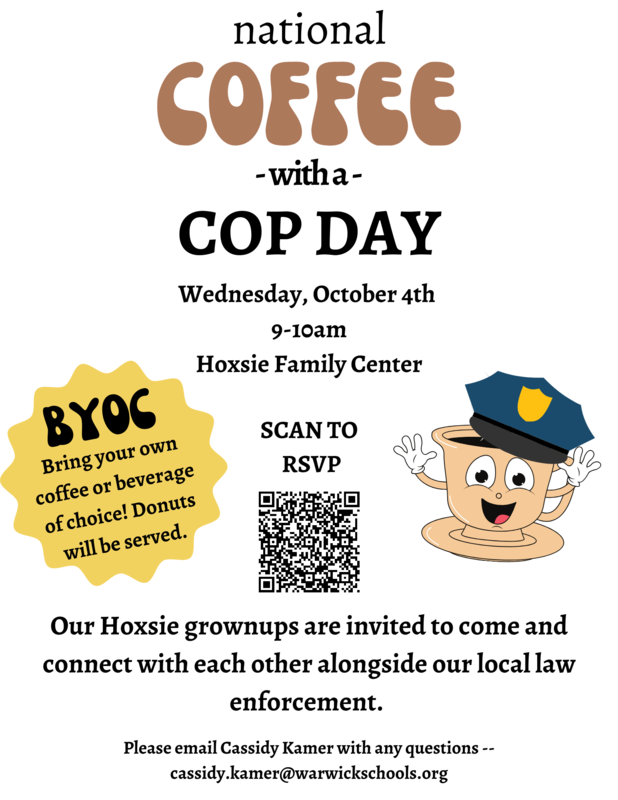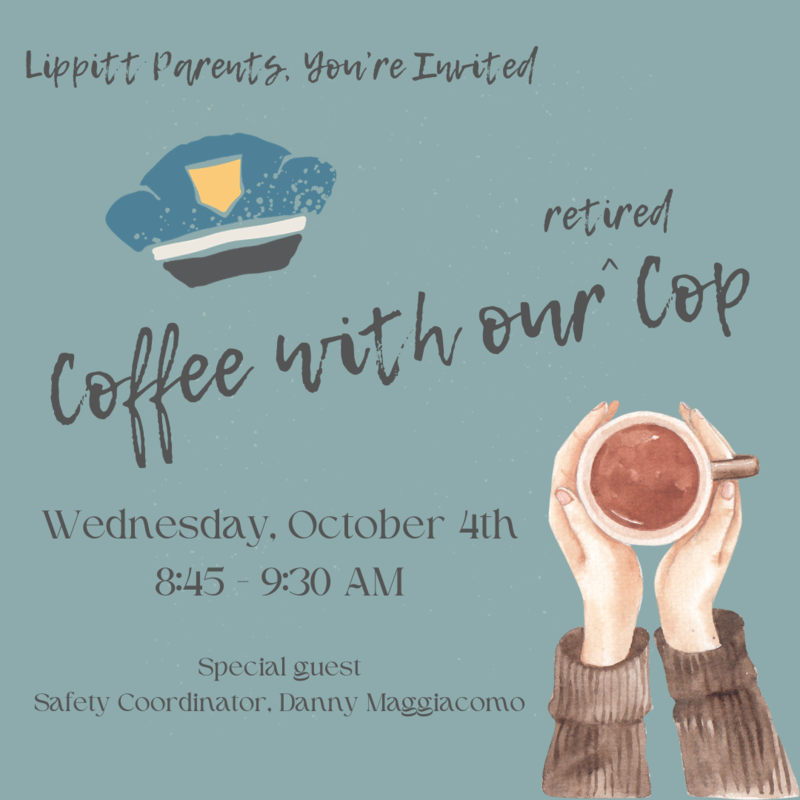 Lippitt adults, you do not need to sign up for your coffee hour, but please use the doors in the back of the building by the playground to enter the building. Mrs. Kadek will be there to greet you, text 401-291-8288 with any questions. Box of Joe from Dunkin' provided.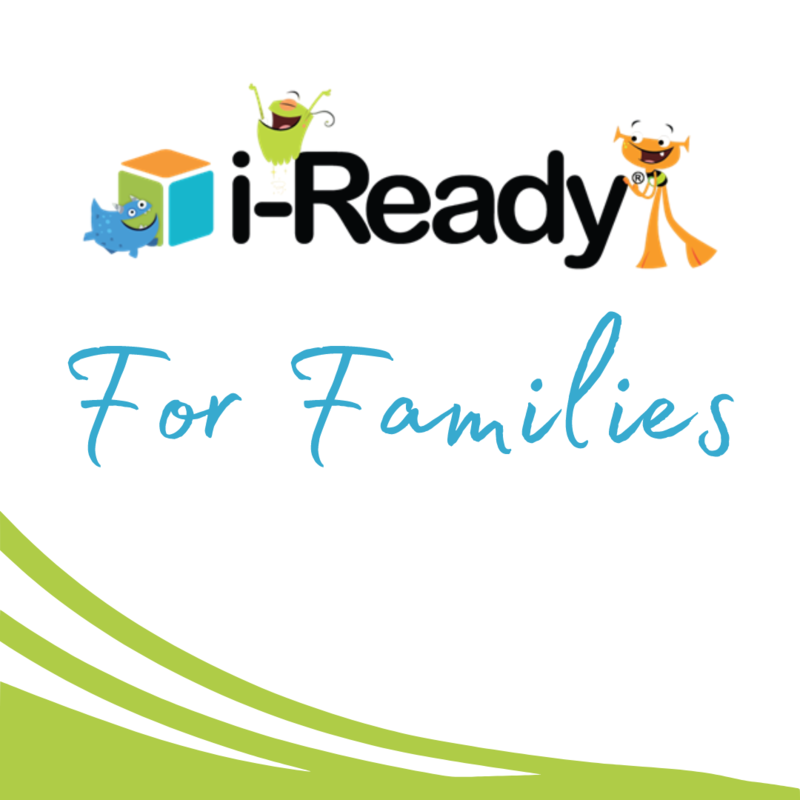 iReady Diagnostic testing is finishing up for the beginning of the year and we have put together a comprehensive resource to answer all your iReady questions. We also dive into why My Path is so beneficial for students, please remember to have your child pass 1-2 lessons per subject a week as a part of their daily homework.
Important District Announcements
Please make sure you fill out a School Meal Application whether you plan on sending in a lunch from home or not. Titan Portal has switched to LINQ Connect, you may use your Titan username and password to access the new portal.
What's Happening in The Community?
Library Events - https://www.warwicklibrary.org...
Spooky Fall Fest is coming! There are a lot of great things happening in Warwick this October, keep an eye on our Social Media platforms to stay connected and up to date on all the events!
Community Service Opportunities
Rhode Island Community Food Bank
Storytime Spotlight!
"This joyful rhyming book encourages children to value the "different" in all people, leading the way to a kinder world in which the differences in all of us are celebrated and embraced.
Macy is a girl who's a lot like you and me, but she's also quite different, which is a great thing to be. With kindness, grace, and bravery, Macy finds her place in the world, bringing beauty and laughter wherever she goes and leading others to find delight in the unique design of every person.
Children are naturally aware of the differences they encounter at school, in their neighborhood, and in other everyday relationships. They just need to be given tools to understand and appreciate what makes us "different," permission to ask questions about it, and eyes to see and celebrate it in themselves as well as in those around them." - Google Books
We love this story and it's a great way to honor Down Syndrome Awareness Month, in October! Enjoy a read-aloud of this story by the author, here
Please reach out if need assistance translating this Newsletter or if you have any questions.
Best regards,
Cameron Kadek (she/her)
Family Engagement Coordinator
Oakland Beach-Norwood-Lippitt-Hoxsie-Scott
Cell: 401-291-8288 (text preferred)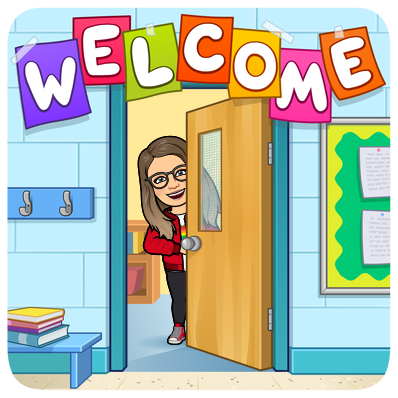 Family engagement is a full, equal, and equitable partnership among families, educators, and community partners to support children's learning and development.