Title I Family Engagement
NEWSLETTER
Oakland Beach - Lippitt - Norwood - Hoxsie - Scott
September 2022




"The beginning is the most important part of the work." - Plato
What's happening in September?
Welcome back, families! I hope everyone had a wonderful summer break filled with family and fun! We have some exciting things happening this school year! First, I would like to welcome the new Scott school principal, Daniel Smith, to the Title I family!
"I live in North Kingstown with my wife, Julie Horwitz. We have 2 sons: Liam is starting at URI and Zachary will be in 11th grade at North Kingston High School. I have lived in RI, New Mexico, and Malawi (Africa). I love working with teachers, staff, and parents to support our children! Outside school, I enjoy running, reading, and listening to live music (folk & bluegrass). I am excited to be part of the WPS community!"
And we are excited to have you, Mr. Smith!
We will be hosting Parenting Partner workshops at all of our schools this fall, please consider signing up to join your school's team! Want to know more and read what our participants from last year had to say about this wonderful workshop series? Click here.
September Open House Dates:
Scott, the 12th at 6:00 pm
Hoxsie, the 15th at 5:30 pm
Oakland Beach, the 22nd at 6:00 pm
Norwood, the 28th at 6:00 pm
Lippitt, the 29th at 6:00 pm
If you are unable to attend I have put together this document for you to get to know me better. If you have any questions at any time, please email me at Cameron.kadek@warwickschools.org
Please give a warm welcome to our newest Instructional Coach, Mrs. Erin Werchadlo!
What is an instructional coach? Instructional coaches collaborate with building leaders, teachers, and staff to support the curriculum and student success. This means our Title I schools have an incredible network of professionals working together to ensure our students achieve their greatest potential. And, we are extremely lucky to have not one, but two Instructional Coaches available to our building leaders and staff members for the first time this year!
Mrs. Beltram will continue supporting the Lippitt and Oakland Beach school communities and choose to be an instructional coach "because I want to be a change agent. As a classroom teacher in Providence and Central Falls, I had the opportunity to work with many instructional
coaches who helped me become the educator I am today. This inspired me to become an ELL Coach in Providence for 5 years. Now that I am in my second year as an instructional coach in Warwick, I am beyond excited to continue to build relationships with teachers and students at Lippitt and Oakland Beach while supporting teaching and learning."
Mrs. Werchadlo will be supporting Scott, Hoxsie, and Norwood. For the past two years, Mrs. Werchadlo has been a teacher in Warwick. Prior to coming to Warwick in 2020, she worked in Providence Schools for 15 years as a special education teacher, general education teacher, and
instructional coach. "I am excited to return to a coaching role because I truly believe in the value and impact of teachers supporting other teachers. I am looking forward to supporting our staff and students this year!"
We are very lucky to have you both on our Title I Team!

Important District Announcements
Warwick Public Schools has a brand new Website and Mobile App! Simply search "Warwick Public Schools" in Google Play or the Apple App Store to download the free app. Warwick Schools also has a Facebook page, Instagram, and Twitter accounts that are updated regularly and can be helpful resources.
For more information on how to set up push notifications and find your child's specific school within the app, watch this very helpful quick video.
Welcome Message From the Title I Director
Welcome back to another exciting and fun-filled year. Title I offers so much to our children and families and we were so happy to see people start to return to our activities last year. We hope to have even more participation this year. We are starting Year 2 of our Parenting Partners. We found this California-based program while attending the National Title I conference virtually and instantly knew we wanted it for Warwick. The program is based on parent empowerment research and I firmly believe that it is going to make a difference for our children and families. Last year we had approximately 20 families across the district participate. Our goal this year is to have 20 families from each school get involved in the program. You will hear more about it soon and be on the lookout for a special invitation to join. Finally, the schools have dedicated their Title I resources to address the needs of the school based on their school improvement plans. Feel free to be a part of that team and help shape the direction your school goes in. Have a wonderful year!
-Dr. Anne Siesel
What's happening in the community?
Listen to a conversation I had earlier this summer with Warwick Health and Wellness host Martha Bottella regarding initiatives at our Title I schools, and how we plan to implement more support for Warwick students and families at a district-wide level moving forward.
This conversation can be found here.
Keep an eye on the Warwick Public Library's Kids homepage for September fun! They typically have events to coincide with no school days, and with this being an election year, we have several this fall! warwicklibrary.org/kids
Storytime Spotlight!
I wanted to share one of my favorite stories, which is perfect for the start of a school year, The Day You Begin written by Jacqueline Woodson. "'There will be times when you walk into a room and no one there is quite like you.' There are many reasons to feel different. Maybe it's how you look or talk, or where you're from; maybe it's what you eat, or something just as random. It's not easy to take those first steps into a place where nobody knows you yet, but somehow you do it.
Jacqueline Woodson's lyrical text and Rafael López's dazzling art remind us that we all feel like outsiders sometimes and how brave it is that we go forth anyway. And that sometimes, when we reach out and begin to share our stories, others will be happy to meet us halfway." You may watch and listen to the story featured on Netflix's Bookmarks via YouTube by clicking here.
Check out these upcoming community events!
Welcome back, families!
Please don't hesitate to reach out if you have any questions or are having trouble reading or translating this newsletter.
"Even the greatest was once a beginner. Don't be afraid to take that first step." – Muhammad Ali

Best Regards,
Cameron Kadek
(she/her) Family Engagement Facilitator
Cell: 401-291-8288 (text preferred)
Title I Family Programs Website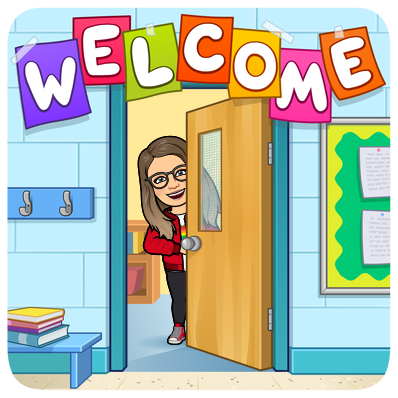 Family engagement is a full, equal, and equitable partnership among families, educators, and community partners to support children's learning and development.