Family Engagement Newsletter
Oakland Beach - Lippitt - Norwood - Hoxsie - Scott
February 2023
What's Happening in February?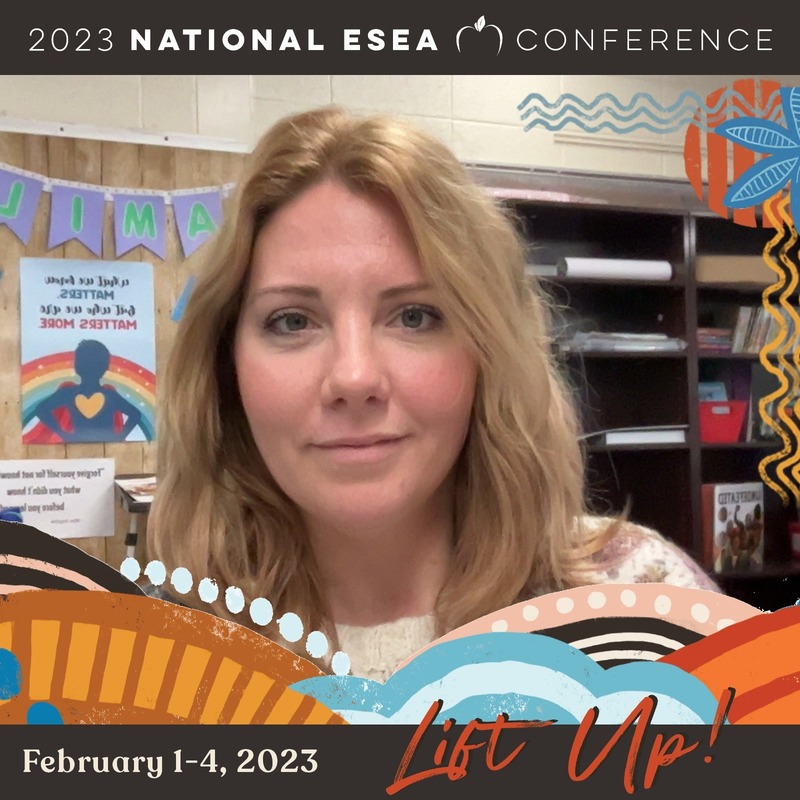 This month is filled with planning and professional development. Many of our Title I building leaders and staff members are kicking off the month by attending the National ESEA (Elementary & Secondary Education Act) Conference virtually. The theme this year is Lift Up! And the schedule is jam-packed with amazing lectures and workshops. This national conference is intentionally aimed at coordination among federal education programs to unite and address a shared goal - how to best meet the needs of disadvantaged students. We will have the ability to learn from and network with nationally recognized education leaders and experts. Throughout the four-day agenda, we will choose from over 130 sessions from today's leading education experts who will deliver timely, impactful information enhanced by personal experience. We're all looking forward to another enriching learning opportunity!
Title I Food Pantry - Open Shopping Thursday, February 16th from 5-6:30 PM
Bring your own bags, and come pick up some milk, eggs, and other pantry staples. This pantry is open to all families with a student attending one of the five Title I schools, no ID or registration is required.
Parenting Partners Reunion!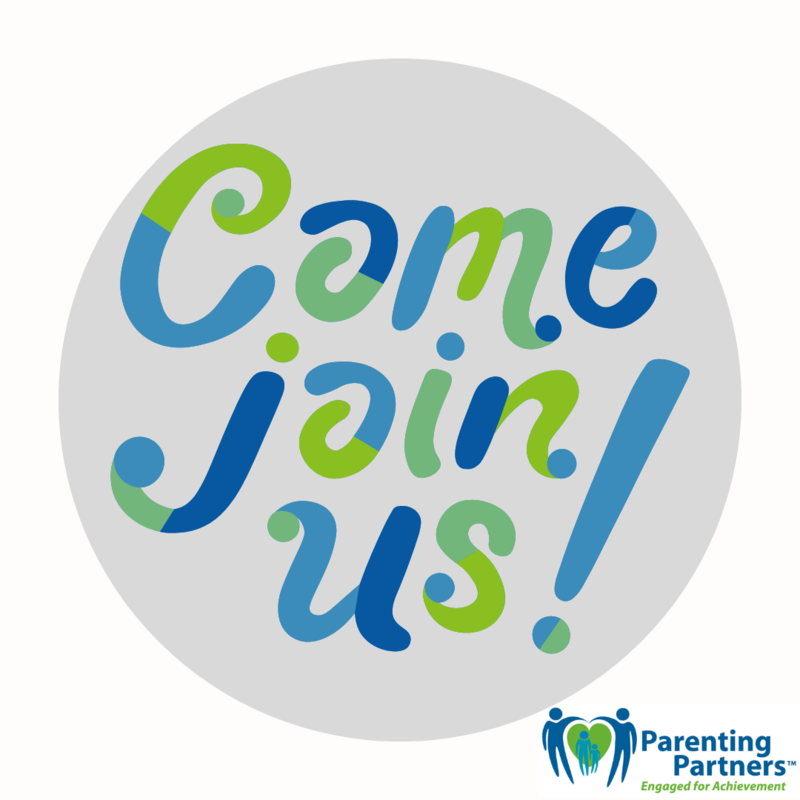 If you have participated in Parenting Partners, you know how close you become with those in the group with you. I wanted to provide you with an opportunity to come together and catch up with each other. Join me at the Warwick Public Library, Monday, February 27th from 6:15-7:15 in the large meeting room. This is open to everyone, even if you have not participated and are curious, join us!
Title I Preschool
It's that time of year! Calling all children who live in the Title I areas and who will turn 4 years old by September 1st, 2023. The Title I preschool located at Oakland Beach Elementary will start enrollment on February 6th! My own two children attended the free half-day, 5 days-a-week class with Mrs. Dotter and Mrs. Morris and I cannot say enough great things about it! Do you know someone with a preschool-aged child? Let them know about our program! The digital registration form will be available on Title I school websites on the 6th.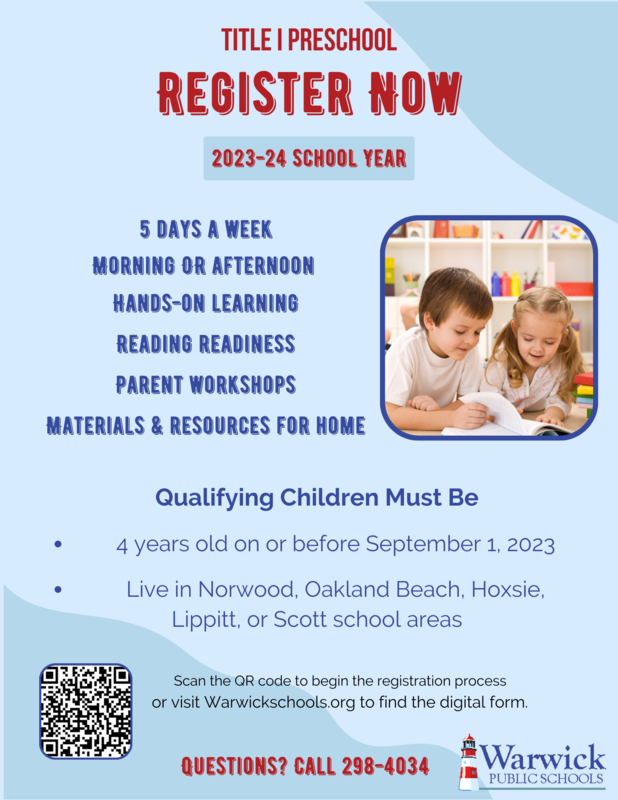 Looking Ahead to March
Math Nights, Save the dates!
Scott - March 8th
Lippitt - March 9th
Norwood - March 13th
Healthy Habits
Join us Friday afternoons, 12:30 - 2 PM March 3rd thru the 31st. What better way to start the weekend than with fresh recipes, ideas on budgeting, nutrition, health & wellness, and some grocery giveaways! Registration is required, please do so by filling out this quick form. If you have any trouble, contact Mrs. Kadek directly.
What's Happening in Our Schools?
Shout out to Scott!
Scott Elementary school recently received a 4-star rating from the Rhode Island Department of Education, go Scotties! To read more about this, check out this recent article from the Warwick Beacon. https://warwickonline.com/stor...

Students recently completed their Mid-Year Diagnostic Test on iReady for both Math and Reading. To read more about iReady, how to find and decipher the diagnostic score, and why My Path is such an important tool, click here. Interested in receiving a Parent Report from iReady aimed at providing in-depth information specific to your child's learning placement? Ask Mrs. Kadek for the Parent Report anytime!
Jump Rope For Heart!
Check out this wonderful slide deck Mr. Seidenberg, the physical education teacher at Scott Elementary, put together for students and families.
Jope Rope For Heart Presentation

Important District Announcements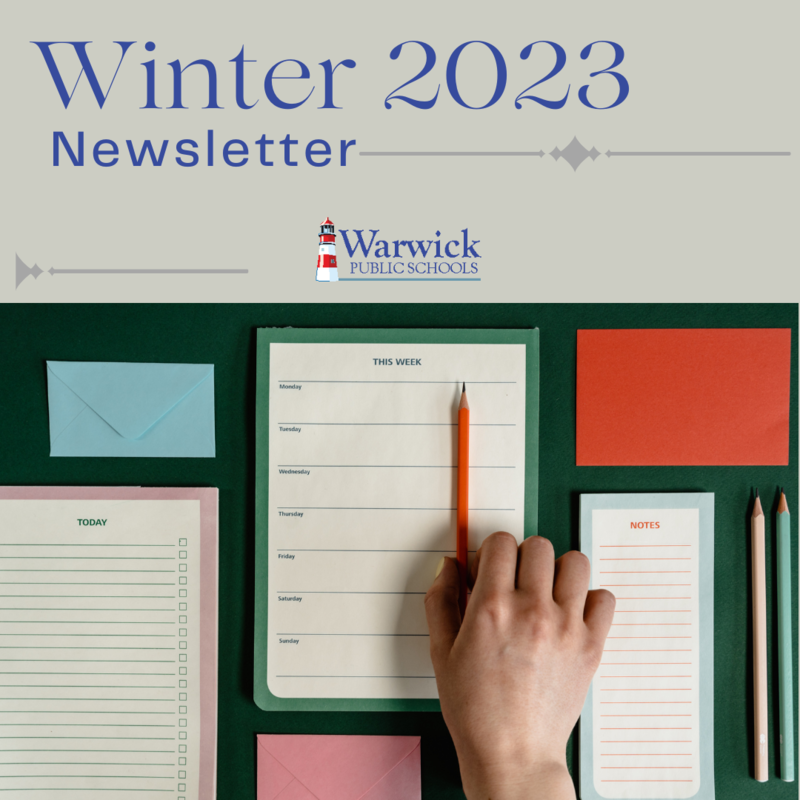 Please take a moment to read through the Superintendent and Director's Winter Newsletter,
www.warwickschools.org/article/975548
What's Happening in The Community?
The Warwick Public Library has many wonderful events happening this February! Happening this Saturday, February 4th it's Take Your Child to The Library Day! All sorts of great stuff happening throughout the day. Also happening on Saturday come in after hours from 7 pm-9 pm and donate any amount to support the Friends of The Library and play mini-golf throughout the library! Book BINGO, Yoga, Marble Maze, Drumming, book clubs, and MORE happening during February Vacation week. Visit the events page to register for these events warwicklibrary.org/events/childrens
Storytime Spotlight!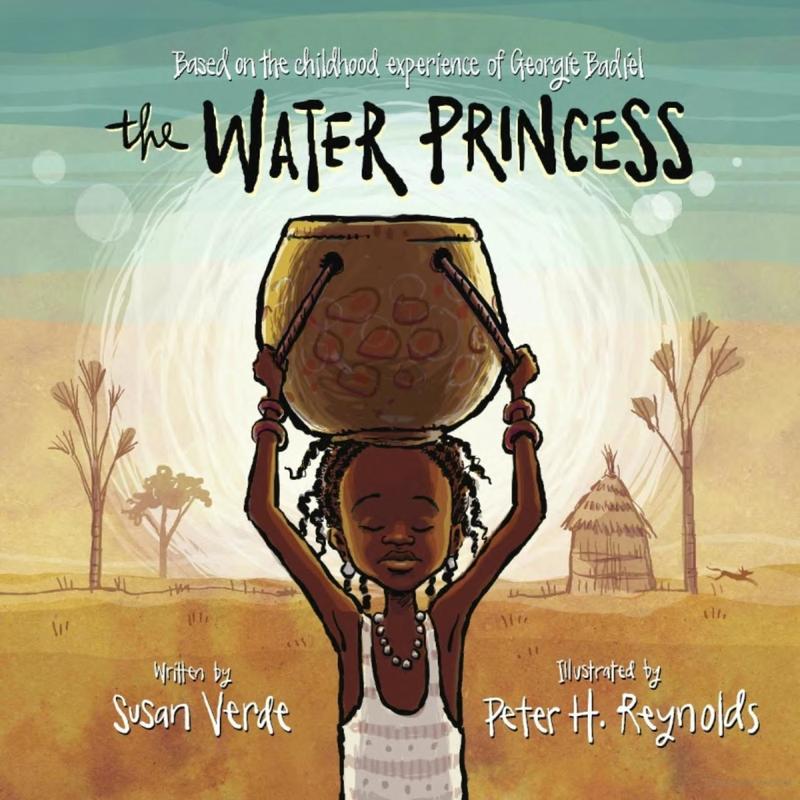 The Water Princess
"A young girl dreams of bringing clean drinking water to her African village. With its wide sky and warm earth, Princess Gie Gie's kingdom is a beautiful land. But clean drinking water is scarce in her small African village. And try as she might, Gie Gie cannot bring the water closer; she cannot make it run clearer. Every morning, she rises before the sun to make the long journey to the well. Instead of a crown, she wears a heavy pot on her head to collect the water. After the voyage home, after boiling the water to drink and clean with, Gie Gie thinks of the trip that tomorrow will bring. And she dreams. She dreams of a day when her village will have cool, crystal-clear water of its own."
Watch Georgie Badiel read the story herself here OR Borrow the book from your school's Family Center
Please don't hesitate to reach out if you have any questions or are having trouble reading or translating this newsletter.